Over the past 50 years, Apex Steel has been at the forefront in helping build the nation of Kenya.
These 12 projects highlighted below are just a few in a long list of iconic projects that Apex has proudly supplied to.
With such a storied history, it's easy to say that the future will also be built by Apex.
Call 0780505020 or email marketing@apex-steel.com to place an order today so you can be part of the building of this beautiful country.
We give you the POWER TO BUILD, with uncompromising quality and unmatched service!
TWO RIVERS MALL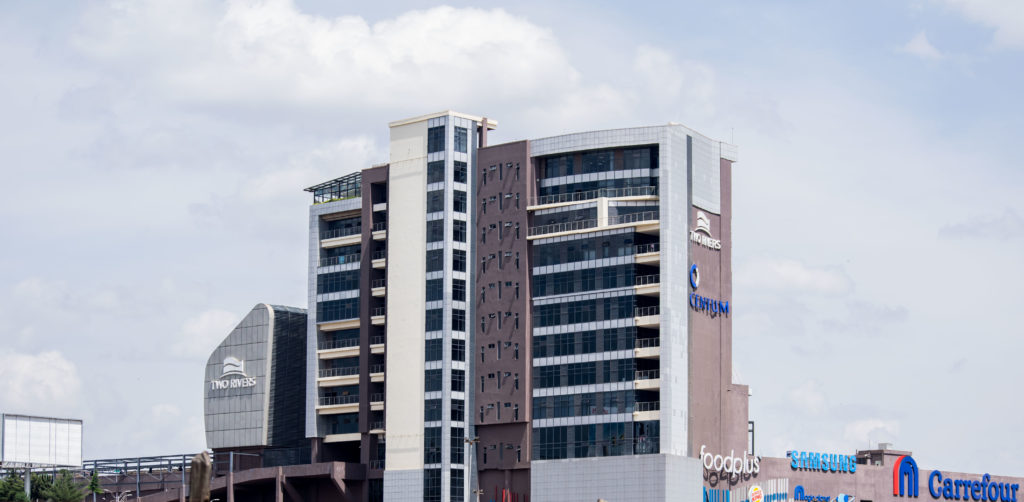 Up to 11 acres of a 102-acre mixed use development, comprising of 66,000 square metres of the gross lettable area of the mall and 20,000 square metres of office space in the two commercial towers. It derives its name from the Giichi and Ruiruaka rivers flowing through it.
UAP OLD MUTUAL TOWER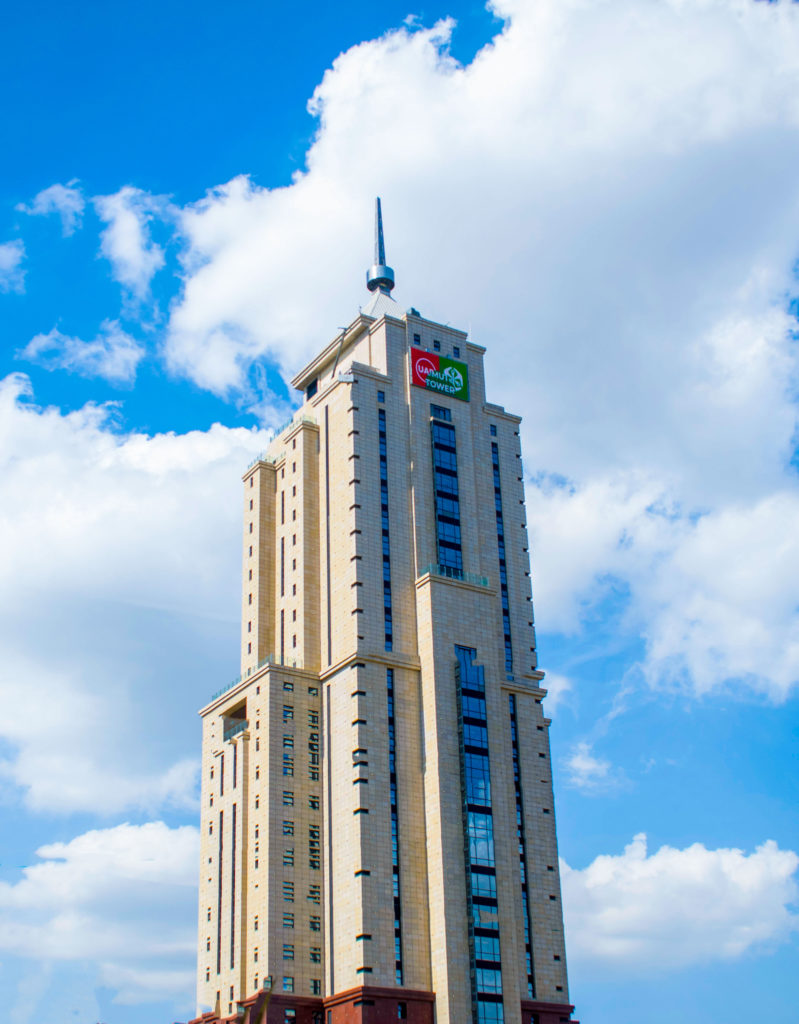 A 33-story office complex in the Upper Hill neighborhood of Nairobi. It became the tallest structure in Kenya upon its completion in 2015, surpassing Times Tower which had held that record for 15 years. It has rentable space that measures 29,000 square metres.
SAMEER BUSINESS PARK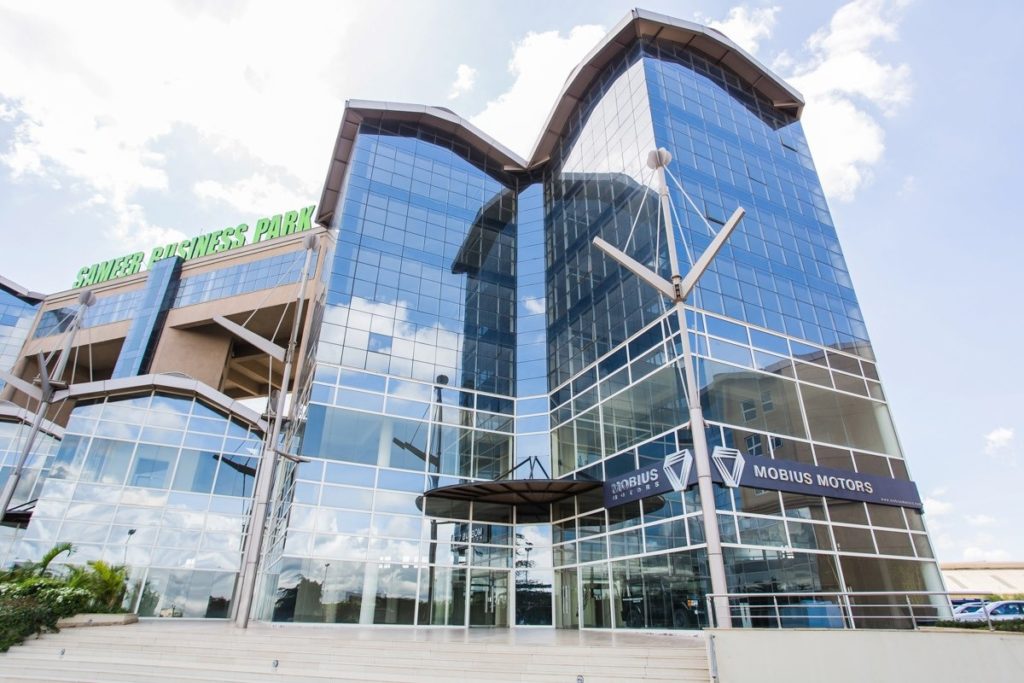 Approximately 500,000 square feet of office showroom and retail space spread over five blocks with a maximum of seven floors and a helipad. Designed for maximum flexibility with well-finished lobbies and public spaces, separate entrances for office and showroom space, coffee lounge and restaurant, ample surface and underground secured parking separate loading bays
SANKARA HOTEL NAIROBI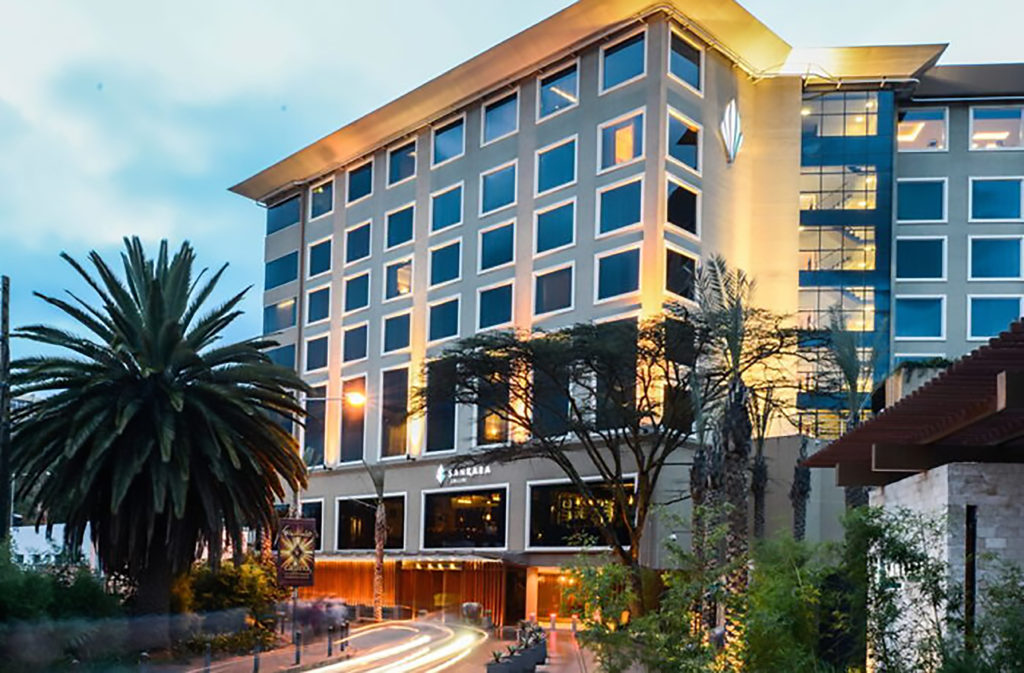 A partially suspended swimming pool is only one of the features that make the hotel stand out in design and innovation. Grenadier Ltd worked with both local and international special-ists to develop the property. The architecture was done by the Kenyan firm, Beglin Woods, while the interior was done by Studio B Architects of India.
VILLA ROSA KEMPINSKI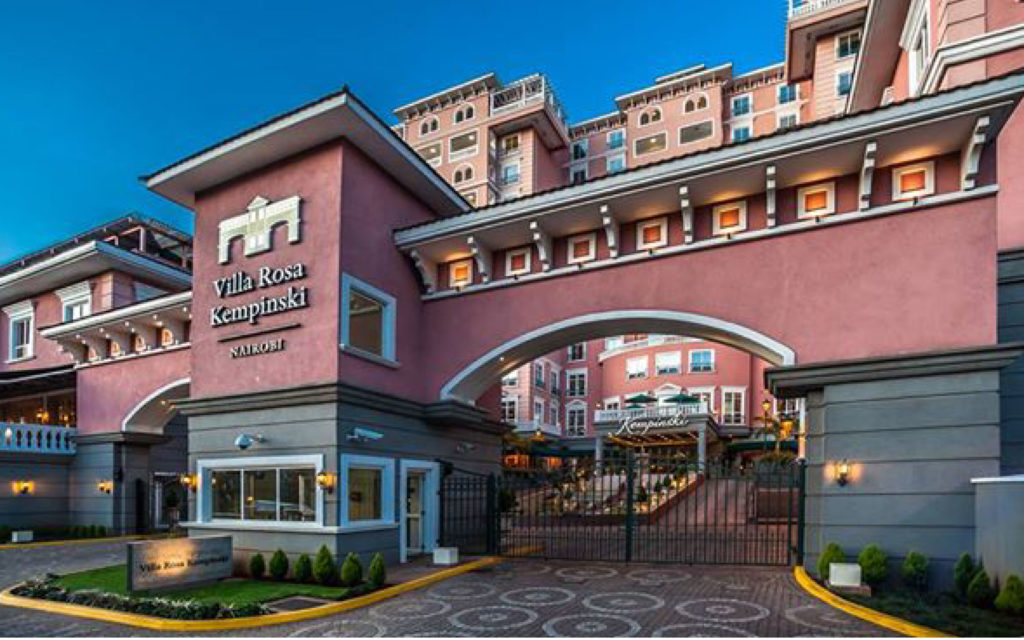 The structure is primarily a hollow pot slab system with steel reinforcing supported by columns and beams. The roof trusses are steel with profiled roofing sheets and film insulation underlay covered with roman clay tiles. A mixture of locally sourced granite, imported marble and travertine have been used in the main lobby and other public spaces.
NYALI BRIDGE, MOMBASA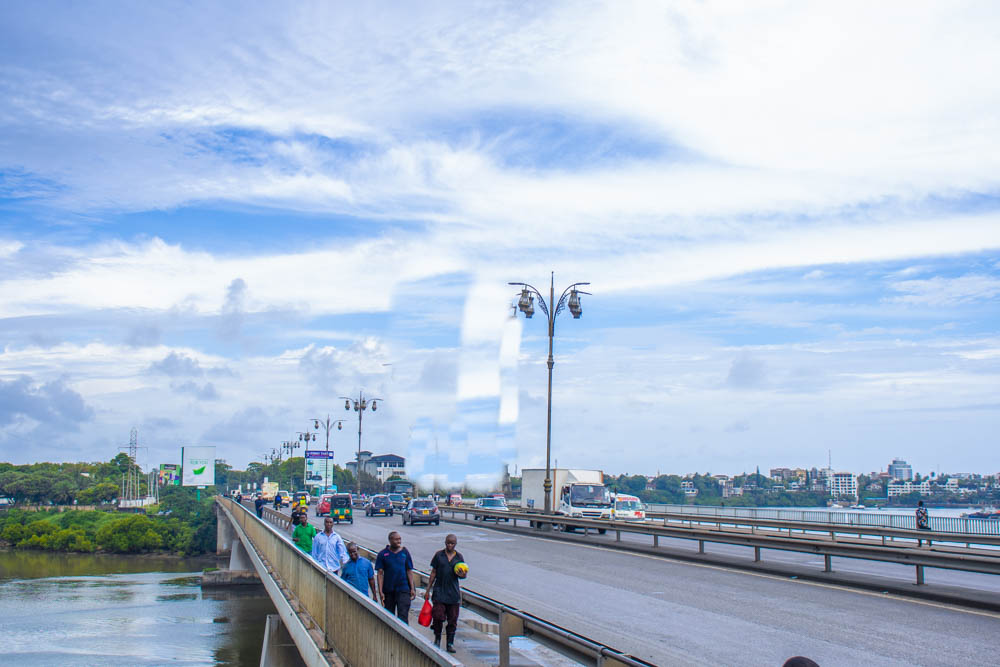 The Nyali Bridge is a concrete girder bridge connecting the city of Mombasa on Mombasa Island to the mainland of Kenya. It is 391.65 metres long and 26.3 metres wide with a total of six lanes. The bridge includes an approach bridge with three spans totaling 61.65 metres whose superstructure is reinforced concrete beams and deck.
THIKA SUPERHIGHWAY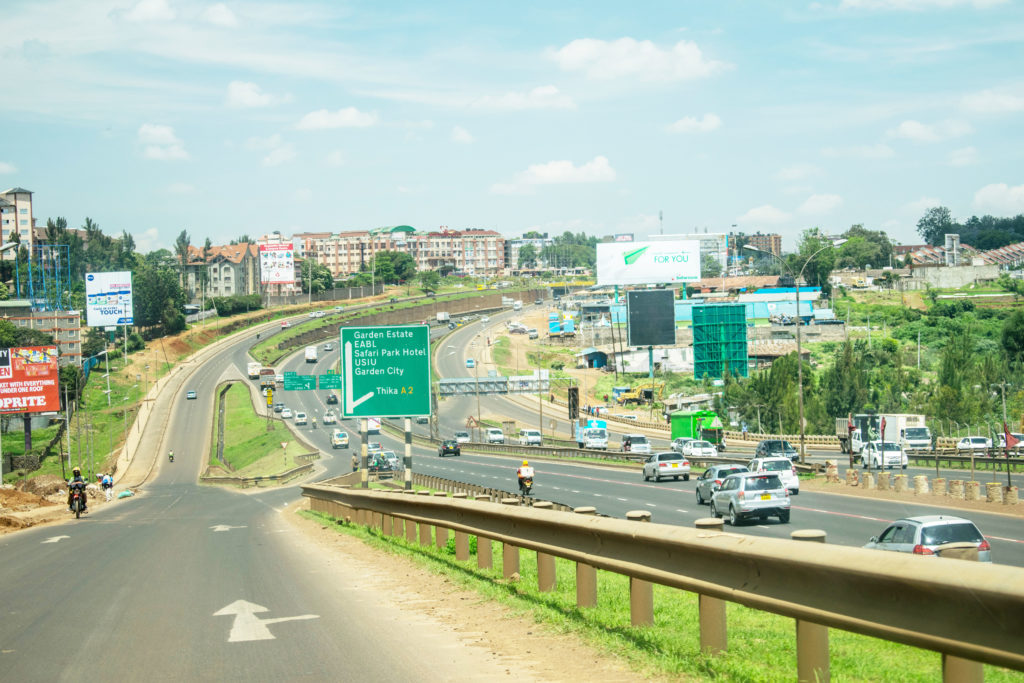 Construction was started in January 2009. The university way was widened to include eight lanes, and a four-lane flyover was built across the Globe Roundabout as part of the project. The Muranga Road was widened, enabling it to have six lanes. An underpass was constructed at Pangani, along with building a flyover with footpaths on Muthaiga roundabout.
ENGLISH POINT MARINA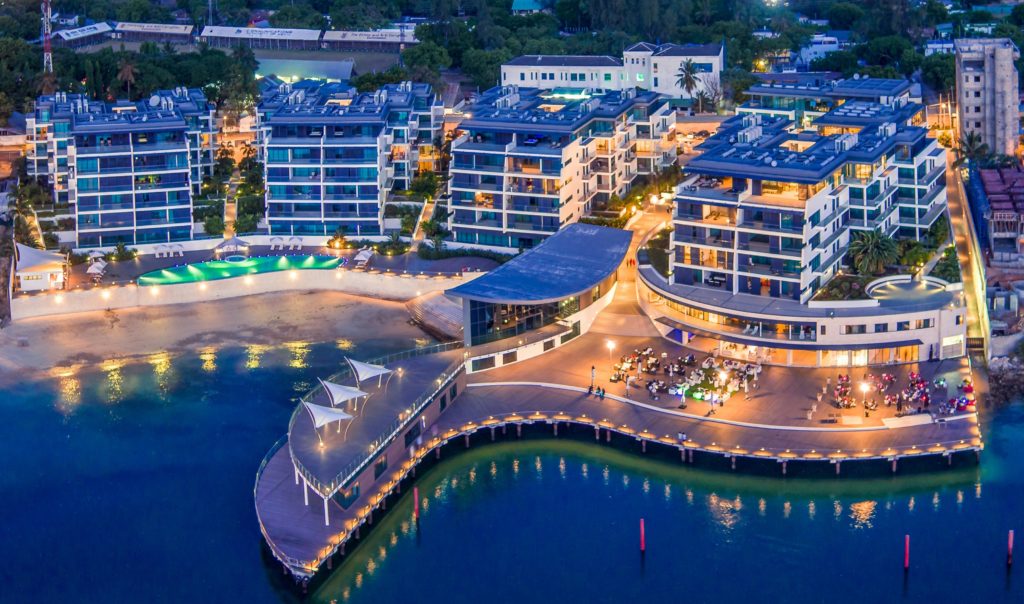 East Africa's first and only marina is built on four acres of land with an ocean view, a 26-room hotel, conferencing facility, a roof-top restaurant, a casino, swimming pool, 96 serviced apartments, a seafront restaurant, gym, spa, a boardwalk with retail outlets, water-sports centre and fully-serviced 88-berth marina.
STANDARD GAUGE RAILWAY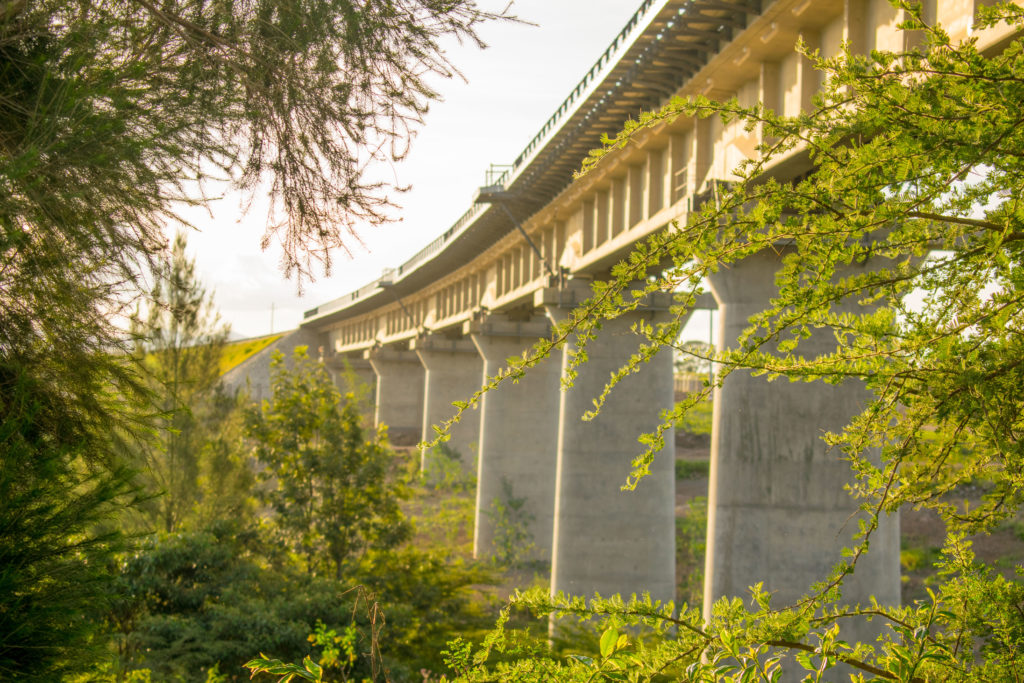 More than 10,000 tonnes of steel was used for the 609 kilometers of track between Mombasa and Nairobi. The trip, which typically takes about 9 to 10 hours by bus, has been reduced to about 4 to 5 hours. Apex was the principal supplier selected by the contractor, China Road and Bridge Corporation (CRBC), to provide steel for the project.
SOUTHERN BYPASS HIGHWAY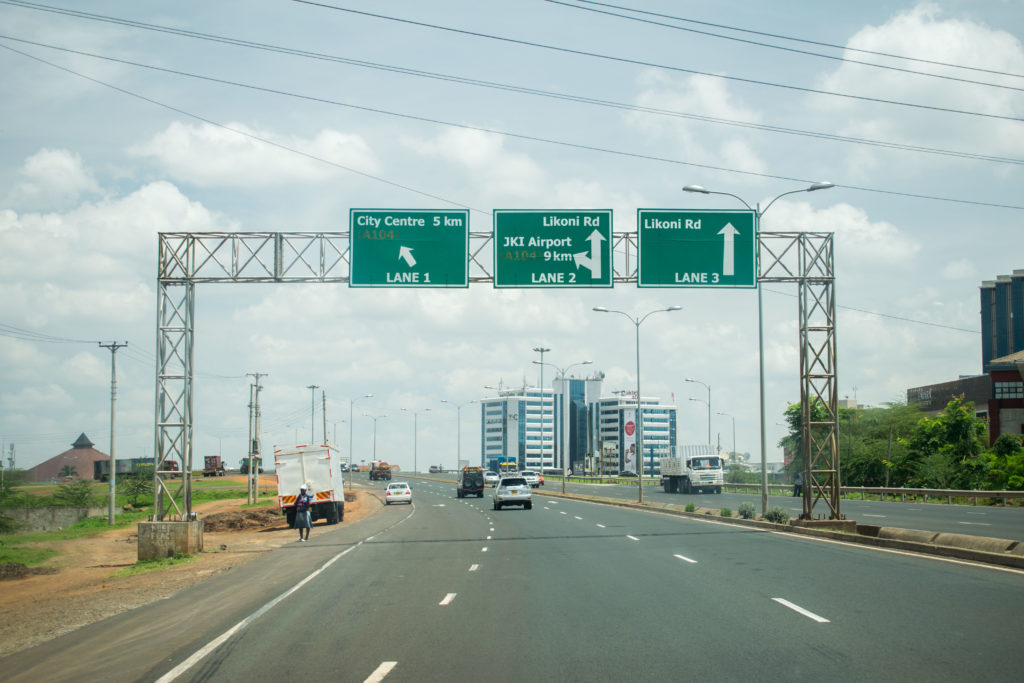 The project involved the construction of a 28.6km dual carriageway with 12km slip roads and an extra 8.5km service roads. Motorists enter the bypass from the Nairobi-Mombasa highway near Park Side Towers and run on the edge of the Nairobi National Park, Langata South Estate, Ngong Road, Dagoretti, Gitara, and Thogo-to in Kiambu County where it joins the Nairobi-Nakuru highway.
BRITAM TOWER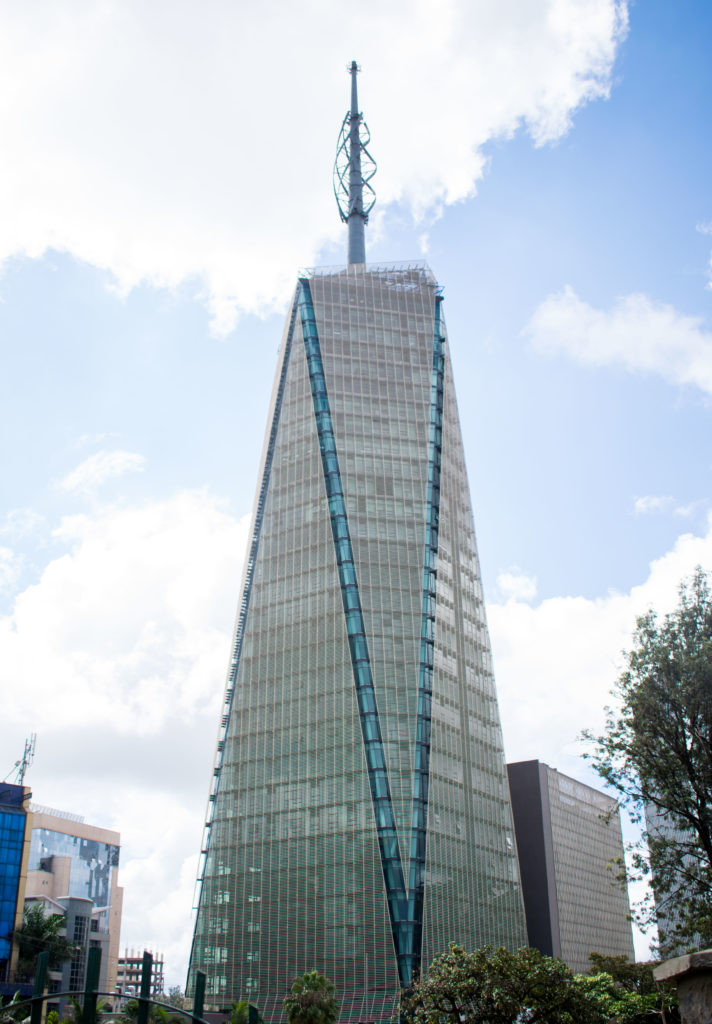 The skyscraper has a maximum height of 195 metres, above ground, with 32 usable floors. The building features a unique prismic shape, that starts as an equal four-sided square footprint and ends with a two-sided roof with a 60 metres mast that was Zinganized by Apex, containing three helical wind turbines. At the time of completion, the tower was amongst the highest building structures in Africa.
SONDU MIRIU DAM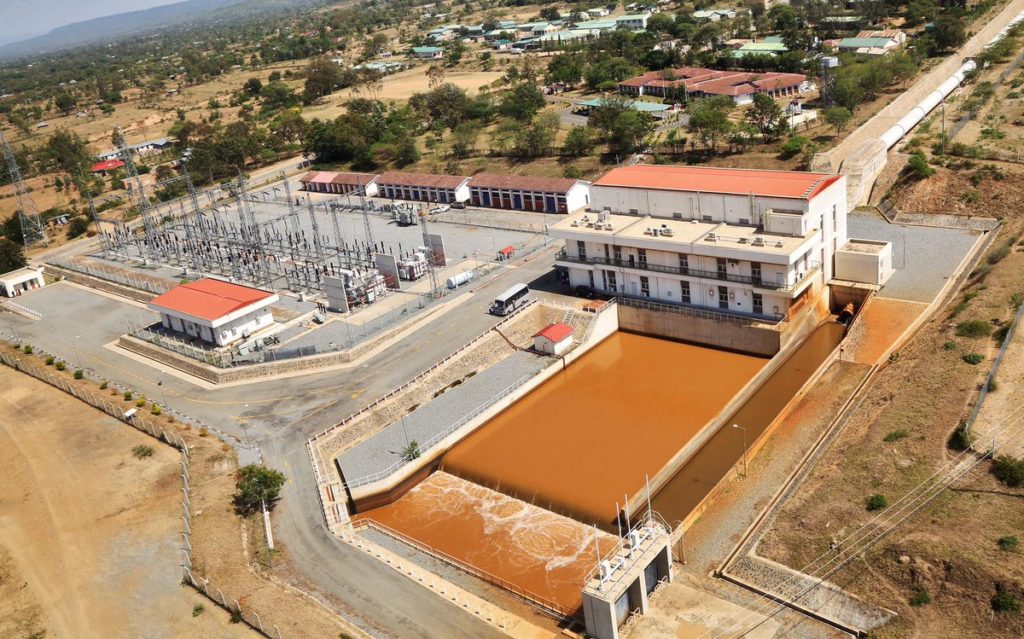 Construction of a 60MW (2 x 30MW) Power Station, reinforced concrete powerhouse building, switchyard, and 11 kV distribution line, excavation and concrete lining of the outlet channel, with inspection road and drainage structures that direct water back to the river. Other major works executed comprised mainly of: earth works, cement stabilized gravel, concrete works, reinforcement, formwork, and fencing.