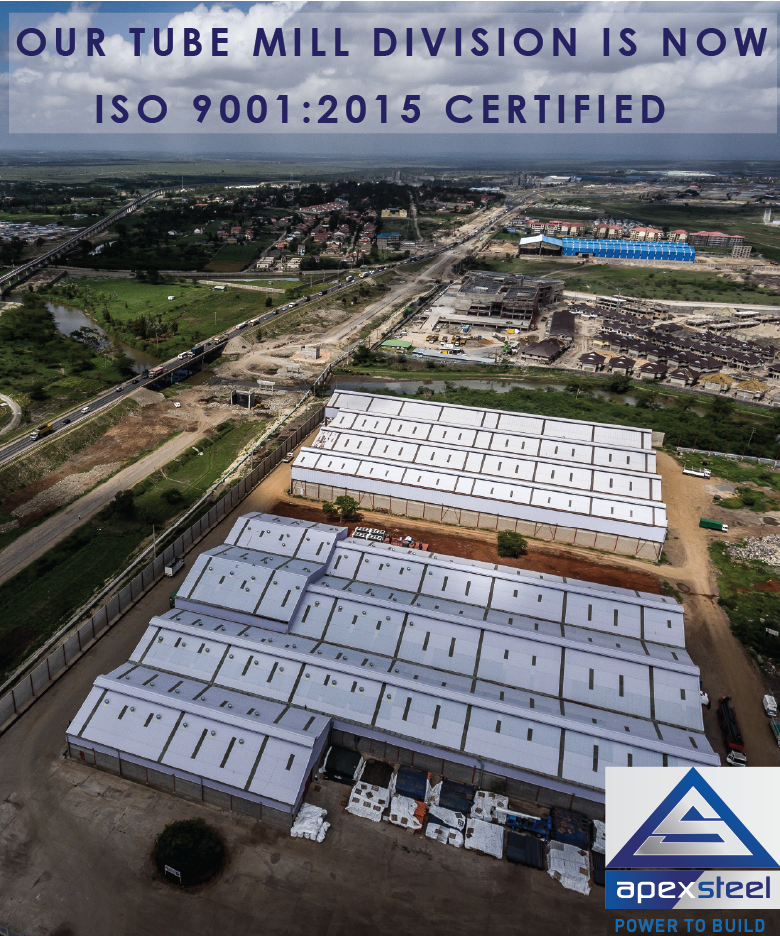 IMSM – UK has awarded the Tube Mill Division of steel and pipe manufacturer, Apex Group, ISO 9001:2015 QMS certification.
A quality management system (QMS) is a collection of business processes focused on consistently meeting customer requirements and enhancing their satisfaction. It is aligned with an organization's purpose and strategic direction. The standard is designed to help organisations ensure that they meet the needs of customers and other stakeholders while meeting statutory and regulatory requirements related to a product or service.
Group Head of Projects and Unit Head of TMD, Mr. Arun Anand said hard work, dedication, and commitment to embrace a ''system-driven'' organization earned the company this certification.
Mr.Arun noted that consistency and continual improvement were key crucial elements to the company's operations.
"We have been successful and have remained head and shoulder above the competition thanks to the company's dedication to quality and the different innovative solutions it has introduced to the market." This wouldn't have been possible without the commitment by the entire TMD Team.
He explained that the certification validated the company's position on maintaining a secure environment in the manufacturing, storage, and transport of steel products, in compliance with global standards that are being increasingly adopted by local steel manufacturers.
"It is been a very tough journey in the last nine months towards achieving this certification. But we have products that competitors don't have and they have been very impactful in terms of our revenue generation and customer acquisition," he added.
"The only way to be sustainable in business is innovation, that is part of our vision, and we are always thinking of doing new things."
WHY ISO?
Being certified as ISO 9000 family does help the organizations in many ways:
It encourages the entire team to be customer-focused.
It creates a ''Quality First" work culture.
There is always traceability to enable the elimination of root causes.
Works positively towards image building and good reputation of the business.
Gives quality insurance to the customer.
Encourages involvement of people and teamwork.
Facilitates growth capital and the search for new shareholders and investors.
Positions the business in a good rank when compared with competitors.
Keeps a continuous track of the business audit
The business is up to date and has numerous actions towards its inner and external business environment.