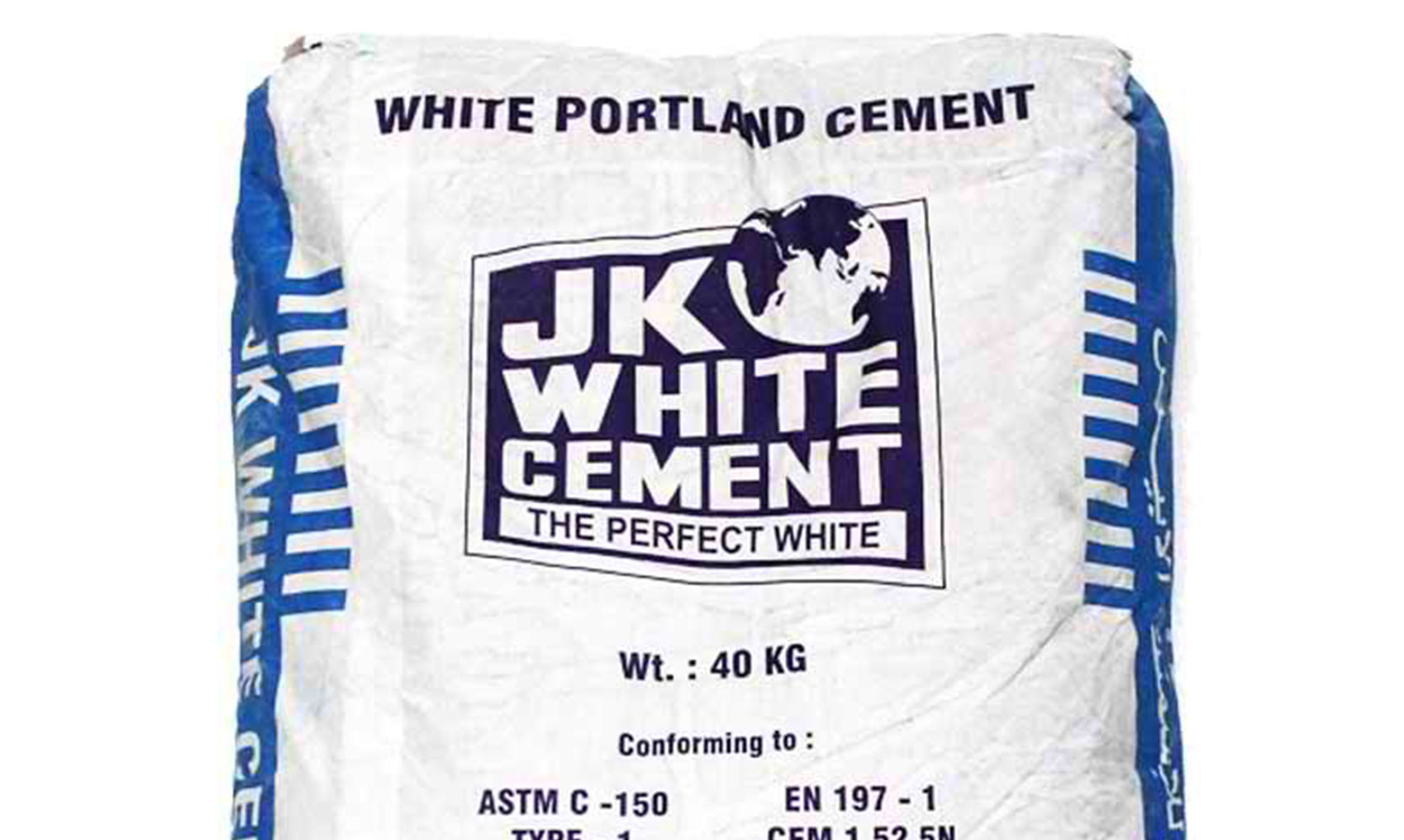 JK Cement produces ordinary Portland cement of 53–grade, 43–grade and 33–grade. It markets these cements under the brand name JK cement and Sarvashakitman.
Similarly, it also manufactures Portland Pozzolana Cement and markets it under the name JK Super. It markets white cement under the name J K White and Camel.
J.K. Cement has introduced water repellent material in powder form. It has also introduced white cement-based putty for plastering walls and ceiling and sells the same under the name JK Wall Puty.
Professionals use white Cement in various construction and repair applications. Similarly, it is a great finishing product for floors and walls, pre-cast concrete and other lesser known applications, both decorative & architectural. White Cement differs physically from gray cement in terms of its color. Specialists classify both by their properties, strength and setting behaviour according to standard EN 197 specifications. When used, one needs to remember cement properties as white cement continues to raise questions regarding its applications, uses and failures. The simple answer is it is a cement product and people need use it correctly.
A white cement based fine powder which provides an ideal finish for concrete / cement plastered walls and ceilings. Creating beautiful walls, it is damp resistant and provides a smooth finish which can be left as a final finish or for application of all kinds of paints. This skim plaster becomes an integral part of the plaster due to its White Cement content giving the product compatibility, adhesive-strength and a long-life.
Exposed aggregate / Grit wash plaster
A great alternative to natural stones for exteriors is Exposed Aggregate or Grit Wash Plaster. These Aggregates (Marble Chips) when exposed in plaster give an attractive natural look, especially for facing walls. Stone or flint aggregates (white or coloured or a mixture of both) users can use them in various proportions to give you the desired look. It needs no primer or under-coating.
Sand face spray plaster using JK white cement
You may use Sand Face Spray Plaster for decoration and protection of your exterior as well as interior walls. It is a textured coating which is tough, water repelling and durable. The finished surface doesn't need further maintenance, painting or repainting for many years. It needs no primer or under-coating.
Click here to get in touch!